TNT Express Tracking
Tel: +1 800 558 5555 | Website: www.tnt.com
Type your TNT tracking number below, get live delivery information with our express tracking system.
About TNT Express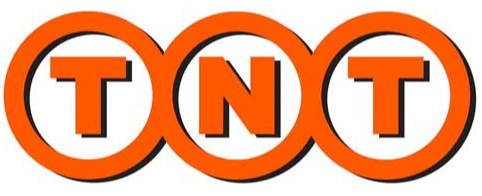 TNT Express is an international courier delivery services company, now a subsidiary of FedEx but originally with headquarters in Hoofddorp, Netherlands. The firm has fully owned operations in 61 countries and delivers documents, parcels and pieces of freight to over 200 countries. The company recorded sales of €6.91 billion in 2015. Its major competitors include United Parcel Service (UPS) and DHL. TNT's competitor FedEx reached an agreement to buy the company in April 2015, which was completed on 25 May 2016.
TNT Tracking Help
If you have problem with our express tracking system, please track your package directly on the TNT website.
If you get no tracking information from TNT official website, you'd better contact them.
TNT Frequently Asked Questions
What is TNT Tracking Number Formats
There are three TNT Tracking number formats:
Nine digits, for example 123456785. Last digit is check digit.
Two letters + nine digits + two letters, for example GD123456785WW. Last digit is check digit.
Eight digits, for example 12345678. There is no check digit.
Check digit shows whether TNT tracking number contains a mistype.
Here is a waybill sample which shows the TNT tracking number is GD307725033WW.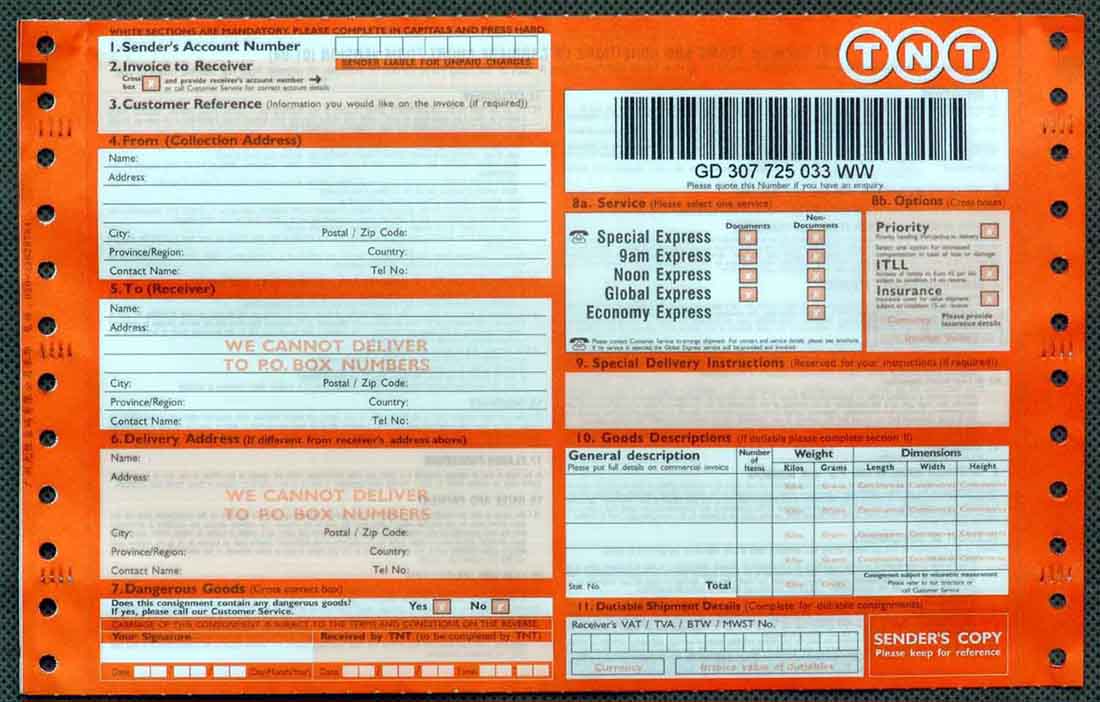 How Many Ways to Track TNT?
The TNT Express tracking module provides tracking based on the following ways:
consignment number;
customer reference;
TNT account.
Where is the TNT locations near me?
We have collect TNT locations in some countries, including address, telephone number, hours of operation, pickup times, etc,. Just choose your cities and find TNT locations near you.